I just wanted to e-mail a feel good story from our ringette community. I played ringette for years and years but haven't for a couple of years, and so, the kindness seems even bigger somehow. I also own a community company called Beyond Our Image that works on bringing people together to move past our biases and into connection. Part of what I do is volunteer projects within the community, this one in particular is one we run at Christmas where we fill an entire long term facility with presents for all the residents. This year things have been a little bit slower, but not anymore. 4 different ringette teams, from different associations jumped on board and suddenly we do not have much further to go to fill the home. We will be delivering the presents on the 22nd and 23rd – with all those ringette players running around and doing amazing things. It just really touched my heart that even though I am no longer in the community, ringette teams from across the city are rallying together to do good.
Shannon Hutchison
Classic Ringette is comprised of teams who are broken down into levels and participate in league play, practices and tournaments.
This option will require a greater commitment of time and effort than Flex Ringette, but less than Excellence Ringette.
Calgary AA is a higher level of ringette. open to players from the U14, U16 and U19 age divisions. Tryouts are held and teams are drafted for the upcoming season. The AA season extends to participation in both Western and National Ringette Championships, through to mid-April.
Flex ringette is the most flexible option for youths and adults.
It allows athletes to stay in the game, play as part of a team and compete, while only having to commit to one game approximately every 7-10 days.
We are thrilled to be offering a program for children with cognitive and/or physical challenges. Through an inclusive, safe, and fun environment, RFA players will learn the fundamentals of the sport as well as develop life skills that will benefit them in and out of the rink.
Children's Ringette includes Active Start, U10 and U12. The focus throughout Children's Ringette is on fun and maximum participation.
The Chinook Ringette League includes Classic League Play for U12–U19 teams from southern Alberta.
As minor players age out of our system, adult ringette is available through the Calgary Open Ringette Association (CORA) and WRAC.
Thinking of Trying Ringette?
Recruit a friend, relative or neighbor to Ringette through a "Come Try Ringette" session.
Registration and event listings are available on the Come try Ringette Website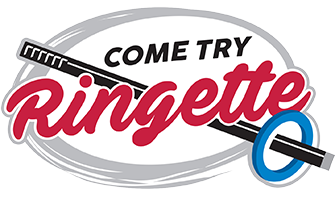 Ringette Calgary Sub-Associations
Our Vision:
---
To be a dynamic, member-oriented, and policy driven organization that brings all stakeholders together to promote sport development, participation, and growth of Ringette in Calgary.
Our Mission
---
We will achieve our vision by:
Working with community partners
Coordinating and facilitating an all-inclusive program for our members by promoting best practices and providing the required infrastructure.
Providing a Ringette experience that is safe, fair, competitive, and accessible to grow as individuals and leaders.
Principles and Values:
---
Safe and inclusive – implement all safety rules and procedures from governing bodies to foster a secure and all-encompassing environment.
Competitive/Fair – offer balanced competition to provide a positive and safe experience.
Administration – demonstrate effective leadership and good governance with clear policies and management of complaints/issues.
Accessible – improve accessibility by managing the financial burden.
Development – optimize the format of early stages of ringette to encourage growth and provide infrastructure and tools to meet development needs at all levels.
Collaboration – work with our stakeholders and Community Partners to achieve common goals: Competition on the Ice, Co-operation off the Ice.