Program Information
Introduction
In the last few years, there has been growing interest in a ringette program formatted for the needs of athletes who wish to have less time commitment and a competitive experience. The most common reason identified is that some Jr and Sr High School students wish to continue to play ringette, but wish to do so in a context that has lower time commitment. This frees up more time to play other sports, enjoy part time work opportunities, pursue academics or any other personal reason.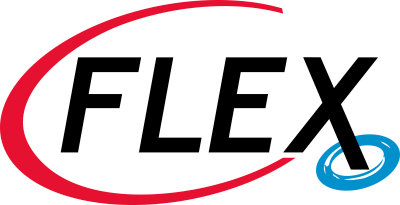 Principles
This is a fully separate program
Not available as extra time for Classic players. Players will not be able to register in both. The only exception is for goaltenders, who may play both if they desire.
For viability, 100% commitment just less time
Equal time for all players
Open to current U16 and U19 players, and may open to U14 if there is room.
Format
60 minute games approx. once a week.
2 half seasons – October-December and January-March
Consistent location and time (Tuesday evenings)
Schedule – Completed by Flex Committee
Teams will be balanced based on division(s) played previously
Friend requests honoured as much as possible, with the primary goal being balanced teams
Standings are not published
Jerseys provided by Ringette Calgary, all other ringette equipment is standard
Code of Conduct
Players, coaches & parents/fans
Respect in Sport required
REGISTRATION
Eligibility
Players cannot be registered in both Classic and Flex
No releases required
Affiliation
Players MAY cross affiliate within the flex program – i.e. if Team red is short, a player from team white may join them
No affiliation between flex and classic (except for goalie)
Goalie Pool – must be signed up with Flex or Classic
Minor Officials
Same as league
Officials Requirements
1-2 referees per game
Equipment
Jersey will be provided
Rings will be provided
Other info
There will be no City Championships, tournaments or eligibility for Provincials
There may be a season-end wrap up if the teams wish
If you have questions regarding the FLEX Ringette Program please email flex@ringettecalgary.ca